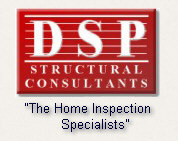 This site runs best using Microsoft Internet Explorer

Download The Newest Version of Adobe Acrobat Reader


A professional Home Inspection will provide you with the information you need to buy your home with confidence!
There are several key items that you, as the buyer, should expect to receive as part of your Home Inspection. There are also some expectations regarding the level of service provided by your Inspector, that you have the right to insist upon. The following section will provide you with the information you need to be confident that a professional and thorough Inspection is being performed on your behalf, and your interests are being protected.
What To Expect DURING The Inspection
Be sure and try to personally attend the Inspection. A typical Home Inspection takes between 1½ to three hours. It is well worth being able to learn first hand, about the home and its systems.
Be sure that the Home Inspector arrives fully equipped to perform the Inspection. The Home Inspector should be fully equipped with all the necessary tools and testing equipment needed to perform a full inspection (ladder, flashlight, electronic testing equipment for carbon monoxide, electrical circuit analyzer, moisture meter, level, etc.). A buyer should beware of the Inspector who comes equipped with nothing more than a flashlight, does not take time to sit down with you first and try and determine your specific needs and concerns, performs a "quick walk-through", gives you just a handwritten check-list when done, and leaves without spending time explaining what he has found.
Follow the Inspector and ask questions. Remember, this is your Inspection! No question is unimportant, or foolish. Learn as much as you can.
Be sure that all the major components are evaluated. All of the accessible components in the house should be evaluated, unless specifically stipulated by your Inspector. You should not expect the Inspector to test certain specialty items such as water treatment systems, central alarm systems, lawn sprinkling systems, swimming pools and hot tubs, etc. If any such exist in the home, consult with your Home Inspector to see if an outside specialist should be called in to evaluate them.
Obtain a Repair Items List. At the conclusion of the Inspection you or your Realtor, should receive a written list that clearly itemizes any major defects, with attached repair costs (if possible). This way you have the information you need to make an informed decision about your purchase, as soon as the Inspection is completed. The full written copy of the Inspection Report should follow shortly thereafter.
- Foundations
- Appliances
- Water Problems
- Fireplaces
- Electrical
- Chimneys
- Plumbing
- Paved Surfaces
- Heating
- Garages
- Fixtures
- Decks
- Structural
- Outbuildings
- Cooling
- Porches
- Windows
- Rafters/Attic
- Doors
- Siding
- Roof/Shingles
- Exterior "Shell"
- Safety Devices
- Lot Grading/Drainage
- Energy Efficiency
- Insulation
- Attic Ventilation
* Note: Be sure to consider if you need optional testing performed (i.e. radon, lead paint, etc.).
Other Services
What To Expect AFTER The Inspection
After The Home Inspection You Should Know:
You should know the condition of the home you are purchasing (including positive and negative aspects).
You should know what repairs are needed, as well as the relative urgency of the repairs (and dollar amounts, if possible). You should know a proper course of corrective action to take if repairs are needed.
You should know if there are any unsafe conditions that have the potential to affect you.
After The Home Inspection You Should Expect:
You should expect a clearly written, easy to understand Home Inspection Report. First, the Report should clearly identify any potential significant defects that will affect your buying decision, and give you a realistic approximation of repair costs. Second, it should clearly identify any areas in need of near term repairs, or any components that are reaching the end of their useful life span.
You should expect the Home Inspector to answer any questions you have about the report.
You should expect the Home Inspector to be a resource as to future questions you may have.
You should NOT expect the Home Inspector to offer to repair or replace, for a fee, any defects noted in the inspection. This would be a definite conflict of interest, which would then tend to cast doubt on the Home Inspectors findings.